Hello Parfait
In the configuration of Hub2, the tunnel source interface is configured as GigabitEthernet 0/1. As you can see from the following diagram, you will see that the interface being used by the mGRE tunnel is indeed Gi0/1 and not Gi0/2: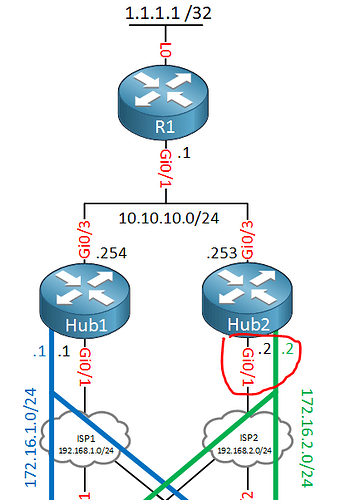 Also, in the Spoke1 configuration, the ip nhrp map command must match the Hub2 Gi0/1 interface which is indeed 172.16.2.2. So the configurations look correct in the lesson. Can you clarify where you see the error?
I hope this has been helpful!
Laz