Thanks for these questions, Laz–and the opportunity to learn from this exercise.
These are multiple devices per site, each utilizing the same static IP scheme–changing it is not practical. Each device does not and should not communicate with any other, but I need to access each client on each device in order to scan them. The scanner will run on a server, to be installed at each site. The WAN provider has given me 200 addresses for each site, and those are the addresses I will use to reach each client.
I intend to subnet those 200 addresses into seven /27 networks, enough for six devices and a few addresses left over for management. The static IPs on the devices are contiguous (.1-.25) within the local 192.168.115.0/24 address space. The problem I am trying to solve is to transcend the "public" IPs and reach the local IPs remotely. Is this possible with NAT? If so, can it be done on the router in the diagram? Or do I need additional L3 devices between the switches?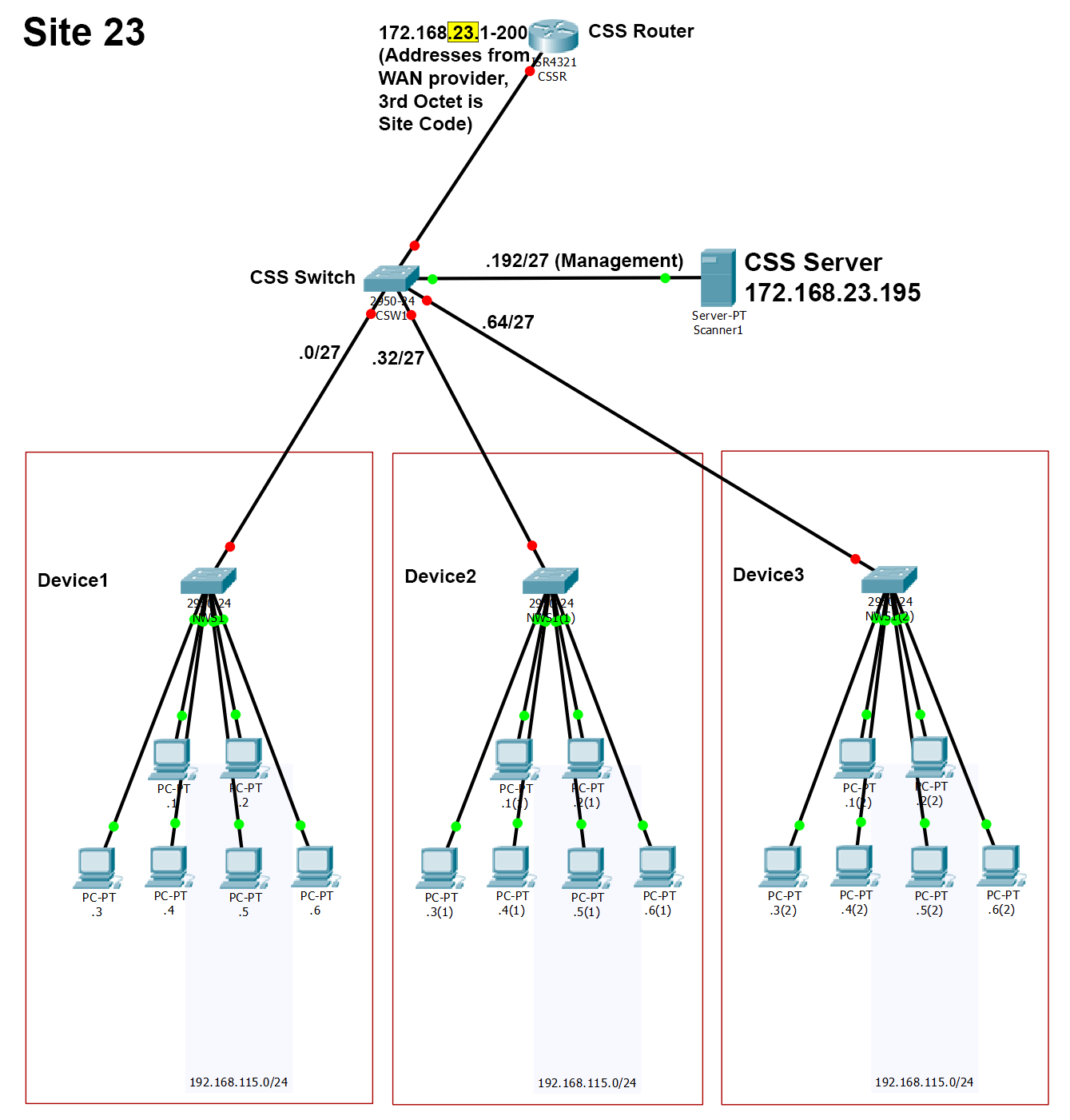 Troy