Hello Heng
Yes you are correct, in order to have H1 participate as an IGMPv3 host, it must have IGMPv3 enabled. This is something you wouldn't need to do to an endpoint like a PC, so it's not included here in the lesson as a command. However, it is included in the configuration of the H1 device at the end: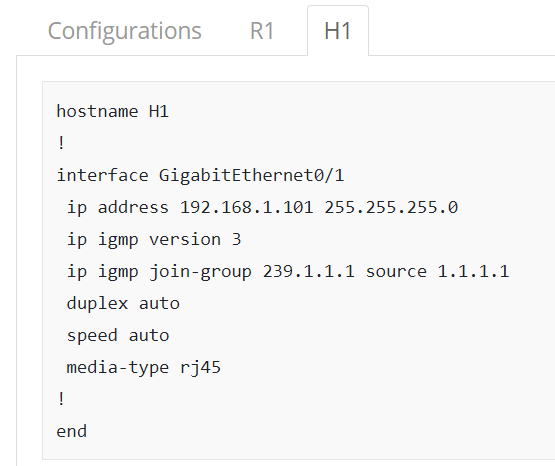 Concerning the RP, it is quite an in-depth topic. Take a look at the Multicast lessons on the site starting with the following:

RPs are introduced here and further explained in subsequent multicast routing lessons. Take a look and if you have any specific questions, we'll be here to respond.
I hope this has been helpful!
Laz