Hello Sameer
It is possible to capture requests as well. Requests are few and far between so you need to search a bit for them. Make sure that wireshark is set up to listen for them. Some more info about capturing RIP packets on wireshark can be found at this link.
An example of RIP captured on wireshark can be seen below.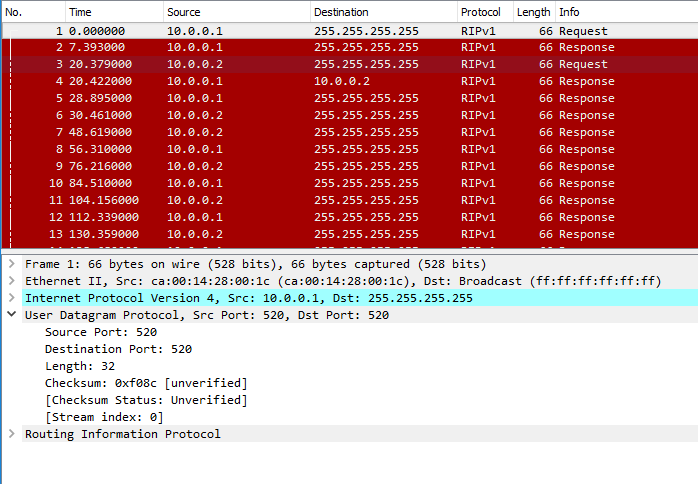 I hope this has been helpful!
Laz