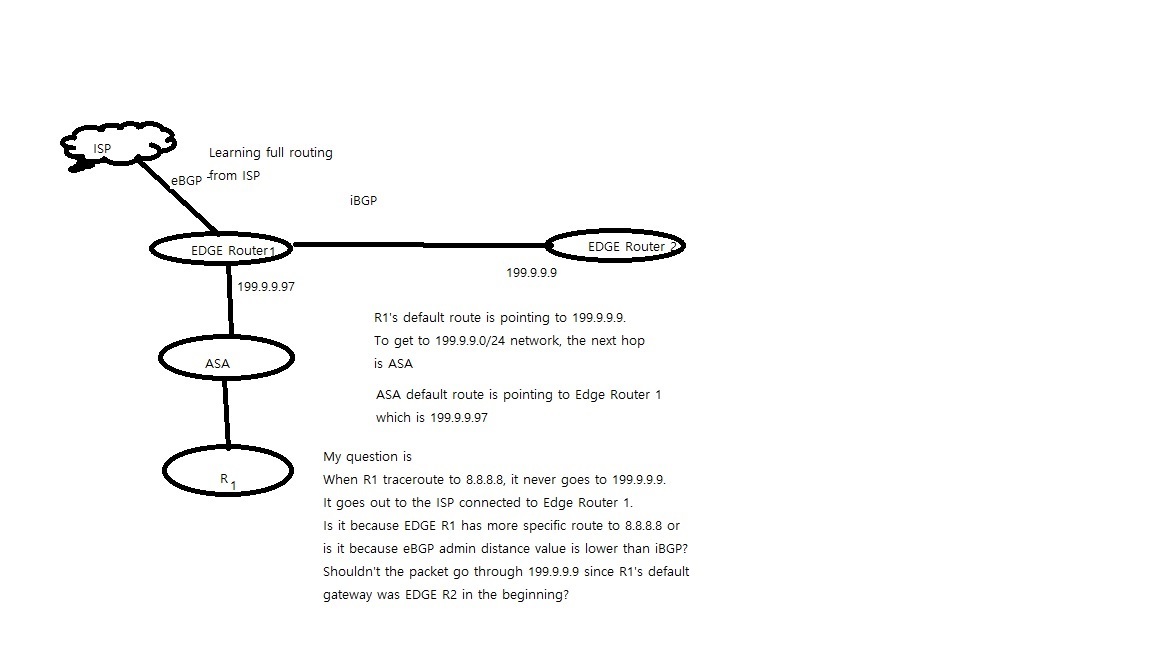 From R1, when I traceroute to 8.8.8.8, the traffic goes to ASA --> EDGE Router1 --> and ISP.
But, when I do sh ip route on R1, it is learning default route from EDGE Router 2.
Shouldn't the traffic goes to EDGE Router2 since 199.9.9.9 is the default gateway from R1?
Can EDGE-Router1 inspect the packet and see the destination and forward the packet based on EDGE-Router1's routing table?