HI Rene,
Another suggestion from me which i think would be VERY helpful, when we click into the appropriate exam on your site, we have a list of topics which i see kind of follows the exam blue print.
If possible please could either this be changed (if it has enough up votes) or a setting in your profile be implemented where you can toggle the view to change it to follow the blue print order to the letter.
I think this will make studying for the exam much easier to follow.
Let me provide an example as to what i mean, i'll use the CCNP ENCOR exam as a guide:
On your site currently you have the below (which to an extent matches the blue print in terms of worded sections)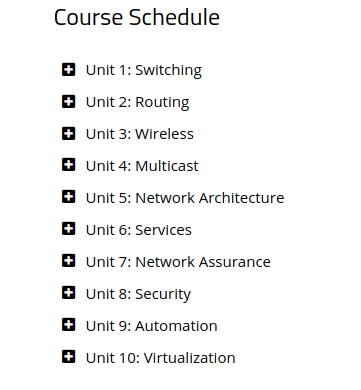 However me personally would find it easier if it was like this:

1.0 Architecture would be where Switch is with the black + to expand and this would open up with 1.1, 1.2 and so forth and then the relevant links underneath.
Hope this is clear and could be a valid improvement