Dear Sir,
In summary,
this Anapaya Gateway device needs to install in SEC VLAN -182 network 10.25.182.0/23 with IP address 10.25.183.2 at Level 6
Currently NEXUS Core Switch HSRP configured as VIP 10.25.182.1 as gateway.
10.25.182.2 Primary Nexus and Secondary 10.25.182.3
Those client IPs mentioned below (same VLAN as Anapaya gateway) will point to 10.25.183.2 as the gateway out to internet (to SCION network).
Core switch default Route point to Firewall. Firewall default Route point to Router.
Future plan is to have Level 8 VLAN 184 network 10.25.184.0/23 (different VLAN) also point to 10.25.183.2. Verify this requirement whether it is possible.
Attached existing network diagram for your kind reference.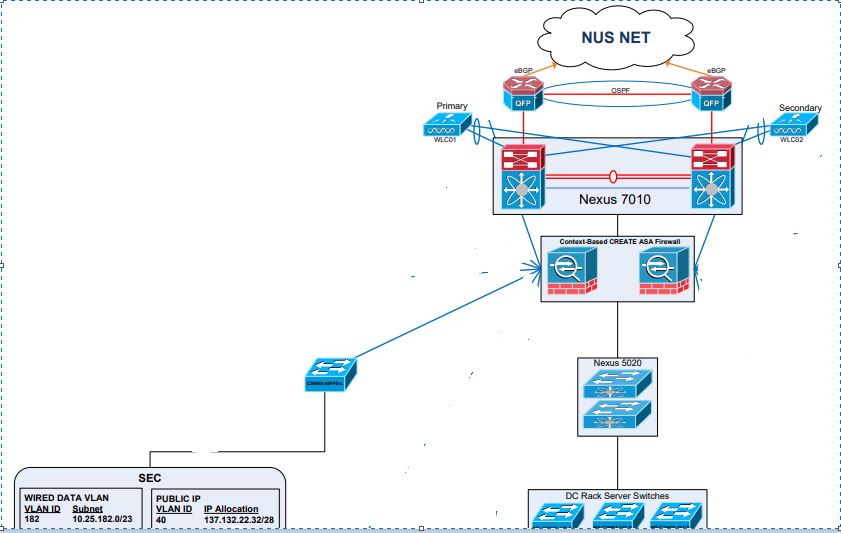 Please would like to know whether below configuration is viable?
Thank you
Regards,
Mani