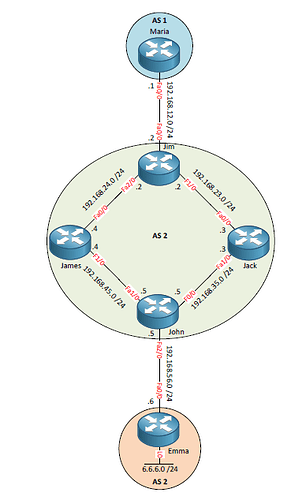 I am confused regarding the solution as traceroute command from Maria to 6.6.6.6 fails. in the chapter.
What would be the correct configuration in production/real-time, let's suppose I have the same topology in my company. How I would configure it?
Maria - Jim : EBGP Neighbourship
John - Emma : EBGP Neighbourship
Loop 6.6.6.0 advertise into AS3
What would be the configuration in AS2?