Hi,
I'm looking for an explanation for the following command + part of the output :-
show platform hardware fed switch active fwd-asic drops exceptions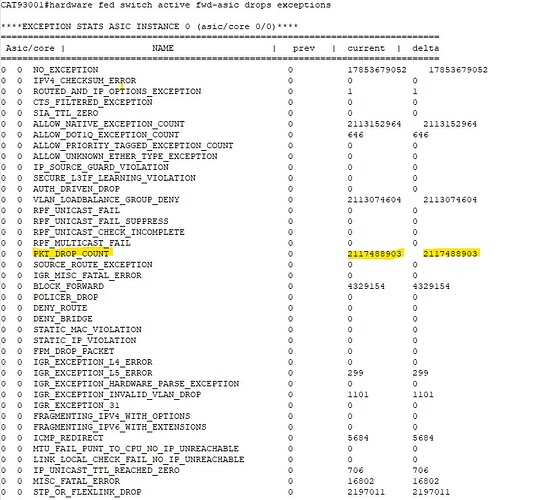 Specifically around the PKT_DROP_COUNT - this is incrementing continually and need to know if its an issue and how to go about combatting it, not seeing any drops on interfaces / output drops etc.
I've looked inside the IOS-XE 17.3.x command ref guide and don't see any mention of this, or any info from CCO.
Any help is much appreciated.
Thanks.