Hello,
We have 2 sites that have ipsec between them, a primary tunnel and secondary.
How can i prioritize the connection to HQ where the primary connection is always the priority and then it fails over to secondary.
HQ has 2 WAN connections.
Remote side has 1 WAN connection…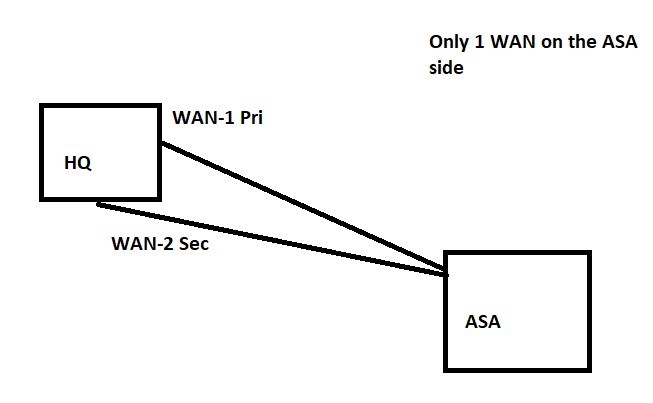 thanks.