Hello,
I have a problem with my SPT mechanish.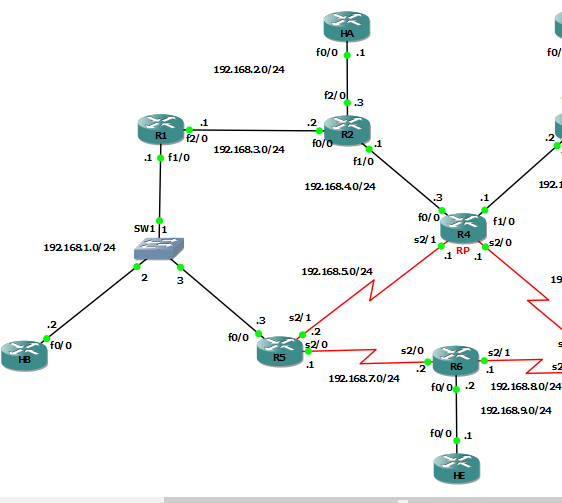 I have R4 as the RP for my network, HE as receiver and HA as multicast source.Without SPT optimization, my multicast traffic follow this path: R2-> R4->R5->R6.What i want is that when i will activate SPT mechanish the traffic to go through R2->R1->R5->R6.When i activate it follows the same path even the costs are lower on the path i want to change.
Can you help me with a solution for this?
Thank you!