Hi laz,
thanks for your reply.
The network i'm troubleshooting consist lot of IPTV client. My problem is when IPTV traffic coming from IBSE01, some of the IPTV02 client(IPTV traffic is via etherchannel to client) experiencing jerking and freeze, all client on IPTV01 is channel good.
When we change incoming traffic to IBSE02, all client at IPTV02 channel is good, and some of IPTV01 is jerking and freeze. Base to this observation, i suspect that one of etherchannel physical interface is problem.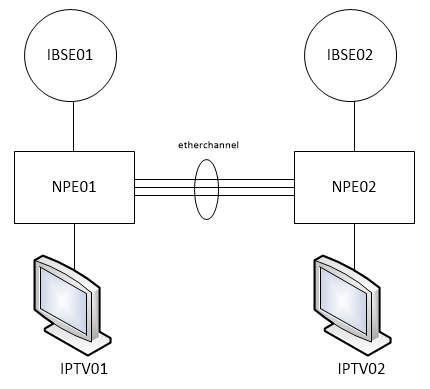 what do you think?
thanks