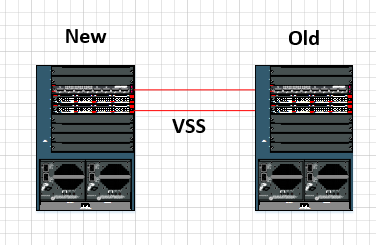 We are trying to form a VSS between an old existing 6500 series and a new one. And also we are upgrading Supervisor Engine of the Old switch. We are required to do it with minimum downtime.
Is it possible to leave the old supervisor engine… in slot 5 and inserting another one in slot six? will vss be formed between supervisor engine in slot 6 of old switch and supervisor engine in slot 5 in the new switch?
Is there any good way?
Thanks